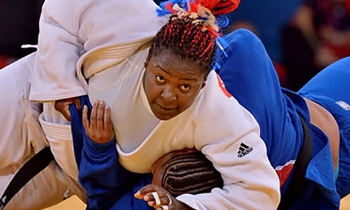 The Pan American Championship of Judo will be held in Havana from April 28 to 30, with the participation of 196 judokas from 25 countries of the continent, as confirmed by the Cuban Judo Federation, organizer of the event, in a press release Tuesday.
Brazil, Canada,Mexico, US and Argentina, with 18 representartives each, will be the foreign nations with a bigger presence.
Stars like Olympic and World Champion in the 78 kilograms, Kayla Harrison (USA), who is aldo leader of the world ranking, the three-time World Champion in the 70 kg, Yuri Alvear (Colombia), Argentinean Paula Pareto, Champion of the world in 48 kg and Cuban Idalys Ortiz, Champion of the world and Olympic Champ in the 0ver 78 kg category, will be in the tournament.
Read more:
http://www.plenglish.com/index.php?option=com_content&task=view&id=4783611&Itemid=1